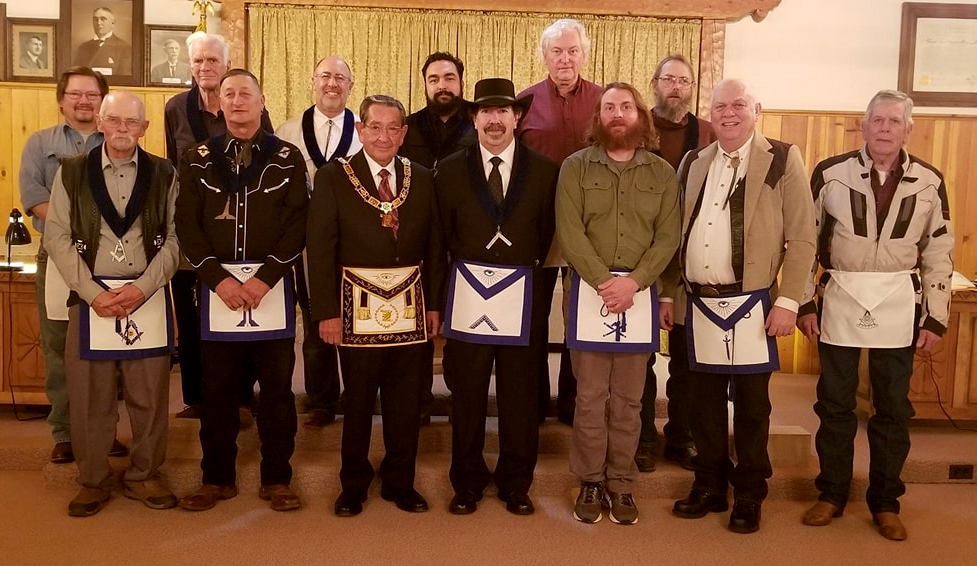 Bent Lodge 42 Installation of Officers for 2020. Installing Officer: RW Dan Lucero. Installing Marshall: MW Dennis Anderson.
(Left to Right) Bro. Kennith Paetzold, Bro. Gary Kreutzer, WB Bruce Burling, WB Greg Smith, Bro. Blaine Roeder, RWB Dan Lucero, Bro. Luke Martinez,
RWB Dave Cordova (Master), WB Scott Thayer, WB Jed Noble, Bro. Jean Verheyden, WB Mark Yule & WB Angus MacDonald.